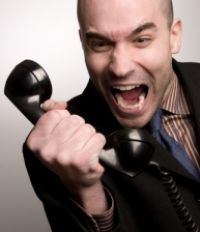 Donaldson Williams has negotiated thousands of settlements for less than full balance for our clients, and we do so frequently with United Recovery Systems. A few years ago we went through a period of time when we stopped working with URS because they instead decided that they would rather intimidate and belittle consumers, rather than work with our company to amicably resolve outstanding debts. Fortunately, we've found that recently it's been a little easier to resume working with United Recovery Systems, and have done so successfully.
Thinking about debt settlement? Get this guide first
United Recovery Systems – An Easy Way to Handle Them
Now, just because we are again working with United Recovery Systems, does this mean they are pleasant and cooperative? Absolutely not. As a matter of fact, if you received a letter from URS and decide to give them a call, don't be surprised if you become a little frazzled. Reason being, they are SNEAKY, so be prepared. If you don't want to be intimidated and feel as though you're being forced to answer questions that are none of their business, you can simply choose not to return their calls. As unbelievable as it sounds, with all of the complaints mounting up, choosing not to do business with them may be your best option. In more reasonable times, we instructed our clients to call United Recovery Systems on their own and attempt to negotiate directly with them. What a mistake. Huge mistake. Our clients were interrogated, intimidated and treated like dirt. So, now when our clients' accounts end up with United Recovery Systems Inc, we always call on their behalf.
So, what should you do if your account goes to United Recovery Systems? I know it can be tempting to call them when they offer to settle your account for 20% of the balance, but when you do make that call don't expect the person on the other end to necessarily honor that agreement – at least not until after they've made you feel like you're a loser for not paying your bill, and then interrogate you for an hour, asking why it is that you've neglected your responsibilities. Another tactic United Recovery System uses when dealing with consumers is trying their very best to catch you in a lie. They will definitely keep you on your toes; therefore, my advice is to hold off and wait until the account goes to a collection agency that is cooperative and willing to work with you, or consider hiring a professional to represent you. You'll be pleasantly surprised when you learn that the fees for hiring a professional firm don't need to be exorbitant, and some firms' fees are extremely reasonable and affordable.
Obviously, all collection agencies are going to try to get the most out of you, but United Recovery Systems Inc will be brutal in their attempts to do so, and they have the complaints to prove it. If you have several outstanding accounts that need to be resolved, feel free to contact us and we will help you create a specific debt resolution plan that works for your circumstances.