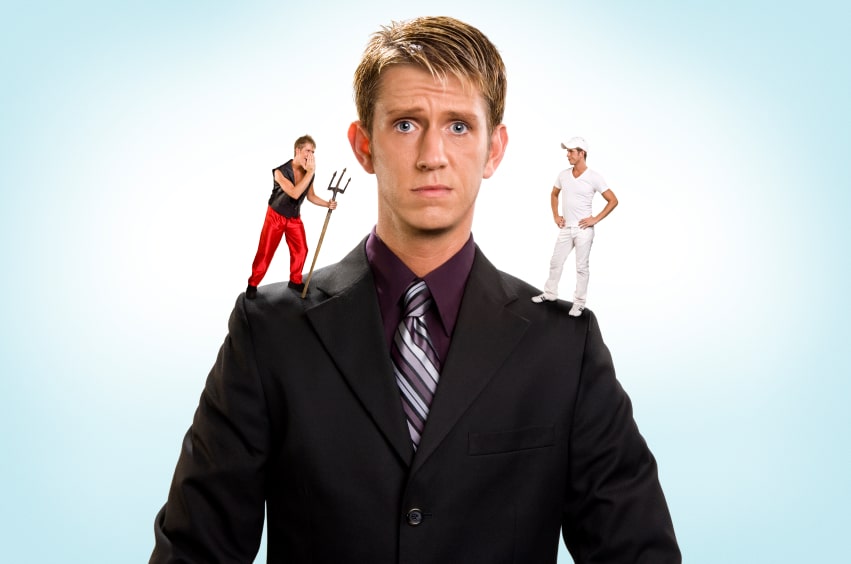 There's no dispute you owe the money.
No one stole your credit card(s) and ran up the bill. It was you who made those charges. You're not denying it.
But now you've run into unexpected cash flow problems and it's getting extremely difficult, borderline impossible, to keep up with the monthly payments to your creditors. Lowering your interest rate or monthly payment won't do much for you. What you really need is *debt relief*.
So you get on the Internet and start looking for answers. Bankruptcy is an obvious possibility, but you'd prefer to avoid it if you can since bankruptcy is a matter of public record. Besides, having to appear before a judge in Federal Court scares the bejesus out of you.
Next on the list is credit card debt settlement where creditors voluntarily forgive thousands (or tens of thousands) of dollars from the amount you owe. Everything is done privately without involving the Court system. But something's bothering you.
Your Moral Dilemma
Why should you get special treatment? Why should you get "bailed out" and be granted debt relief when the vast majority of others are paying their bills as agreed?
Most people understand that if you buy something, you should pay for it. If you borrow money, you should pay it back. That's how you were raised. Up until this point that's exactly how you lived your life.
So how in good conscience can you ask your creditors to voluntarily forgive a sizable chunk of the balance you legitimately owe? You gave your word you were good for the money. It's totally normal to feel a little guilty or uncomfortable about asking your creditors for debt relief. In fact, it's healthy.
Can you imagine a society where no one felt an obligation to honor their financial commitments?
How To Overcome Guilt
My best recommendation for dealing with guilt about your finances is to put the shoe on the other foot. See things from the perspective of a business transaction and remove emotion from the equation.
Let's say you own a business and a customer owes you $5,000. They're paying you back on a monthly installment plan. This is a loyal, long-time customer that you've done business with for years. They've never missed a payment. Ever.
All of a sudden their monthly payment to you doesn't arrive. Another month goes by, no payment. Then another month. You get on the phone to find out what's going on.
As you expected, your customer is struggling financially. Their business is suffering due to a weak economy. They feel horrible about not paying you, but the money just isn't there right now.
Obviously you're not thrilled about not getting paid, but you also know your customer is telling the truth about their financial struggles. You've known this person a long time.
Sometimes bad things happen to good people. It doesn't make much sense to sue your customer because you would incur Court costs and legal fees, with no guarantee of recovering any money. So why throw good money after bad money. Litigation might only hasten their demise.
Even if you don't sue them, there's the chance your customer will eventually go bankrupt and you end up with a total loss. Now you have to start thinking "defensively" and just focus on maximizing your net recovery. At this point, something may be better than nothing.
So you propose the following to your customer, "How about you just pay me $2,000 and we'll call it even. Don't worry about the remaining $3,000. I'll write that off. Would that work for you?"
Your customer is elated and relieved. Although funds are tight, they scrape together the $2,000 to accept your offer. Your customer is happy that they got some sorely needed debt relief, and at least you recovered *something* while you had the chance. Who knows if they'll still be in business a year from now.
It's a win-win scenario for both parties. Not perfect. But you both made the best of a bad situation. No hard feelings, it's just business. You move on.
The Dirty Little Secret About The Credit Card Industry
Short answer, it's all about money. Shock, I know.
Whether we're in a good economy or a sluggish economy, credit card companies know that a certain percentage of accounts will always go bad. It's baked into their business model.
Credit card companies know in advance that some people aren't going to be able to pay as agreed. That's why they have entire departments that do nothing but settle delinquent accounts for less than full balance just like I illustrated above.
Here at Donaldson Williams we talk with these settlement departments every day. Sometimes it just makes financial sense for them to cut their losses while they're ahead and maximize their net recovery.
Make no mistake, credit card companies are not going to give away the farm and write off huge amounts of money for no good reason. They're in this to make a profit. There are lots of hoops and obstacles you're going to have to jump through to be granted debt relief.
But if you know how to navigate the maze and understand how the credit card industry works, you can usually settle excessive credit card debt for substantially less than what is owed and avoid bankruptcy.
Donaldson Williams has years of experience helping clients to avoid bankruptcy and successfully settle their debt. Believe me, it can be done. You can be free of debt.
So if you are one of the unlucky ones where life threw you a curve ball regarding your financial situation, don't feel bad about having to approach the credit card companies about debt relief. They're making massive profits and you're barely a blip on their radar screen.
There are many people in your same situation or worse. If you can look yourself in the mirror and know you did your best to honor your financial commitments, it's ok to use your "get out of jail free" card. You're not a deadbeat or loser just because you ran into financial trouble. Bad things can happen to good people.
Are You Eligible For Debt Relief?
If you're struggling with excessive credit card debt, you might be eligible for substantial debt relief through negotiated settlements with your creditors.
The next step is to request a free consultation and talk with one of our knowledgeable and friendly staff members. We'll analyze your situation and give you an honest recommendation on the best course of action.
You won't receive a high-pressure sales pitch. Our goal is to help you find a solution that makes the most sense for you. Contact us today. Your situation will not change until you take some action.