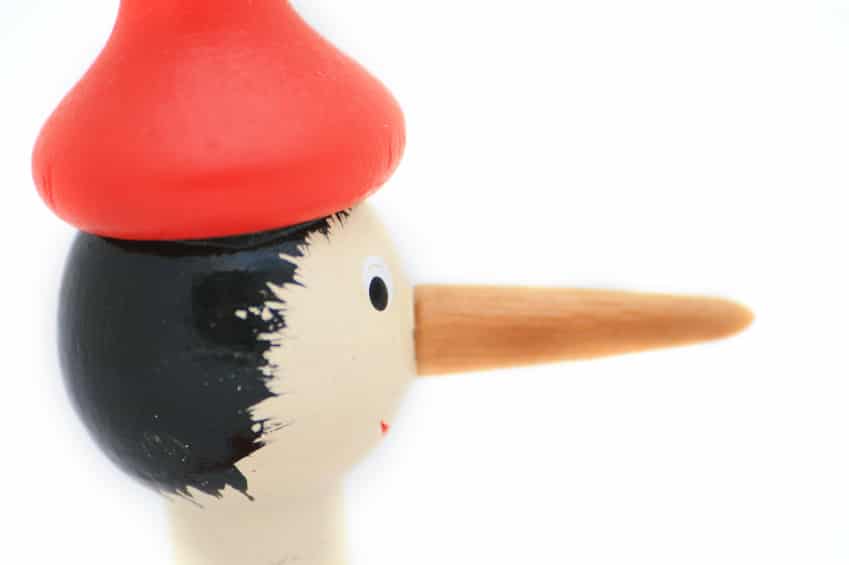 The following is a true story.
Recently a doctor friend of mine contacted me about his outstanding credit card debt. (Yes, even doctors accumulate credit card debt.)
He said he heard an ad on the radio from a company that offered to eliminate his credit debt for less than the full balance. All he would have to do is make one easy monthly payment and that would be it. No muss, no fuss.
It sounded promising, so he decided to give this debt settlement company a call.
The person he spoke with at the debt settlement company was very nice, and made the whole process sound so easy and painless. Almost *too* easy and painless.
Sensing there was more to the story than he was being told, he politely thanked them for their time but didn't sign up for their debt settlement program. He then promptly called me for a second opinion since he knows this has been my area of expertise for over a decade, and he can trust me to give him the straight dope.
SIDENOTE: If you're wondering why my doctor friend didn't just call me first, the reason is simple. Embarrassment. None of us likes to admit mistakes, especially ones that are very personal and private like our financial dealings. But when you need to make an important decision and need trusted advice, sometimes you just have to swallow your pride and reach out for help. If I had a serious medical problem and wanted reliable advice, you can be certain I'd be calling him.
What follows is a summary of my recent conversation with my doctor friend. It went pretty much like the thousands of other conversations I've had over the years with people in all stages of financial distress.
Much of my time is spent explaining fact from fiction regarding the debt settlement process, and what can realistically be expected. Sadly, there are many myths, misconceptions and outright lies floating around the Internet.
Make sure to read this until the end so you can discover the course of action I recommended for addressing his current financial predicament.
Based upon my firsthand account of talking with clients and prospect clients,
these are the 7 lies that certain debt settlement companies like to tell:
Lie #1: Your Credit Score Won't Be Affected.
100% false. Here's why.
You must be delinquent to be eligible for a settlement. No credit card company will even consider a settlement on your account if your payments are current. Why should they? You're doing what you promised to do, repay the debt.
Therefore, to be eligible for a settlement your account must be delinquent. Period.
If you flat run out of money and have nothing more to give, then your account will soon become delinquent. You can't give what you don't have. Within a few short months thereafter your account will most likely be eligible for a settlement.
However, if you're struggling financially but still able to eke out a minimum monthly payment on your account, your account will remain current and this prevents you from attempting settlement on your account. So if you're desperately in need of voluntary debt relief (without filing bankruptcy), you're going to have to make a difficult decision.
Keep making the minimum monthly payments, which somewhat preserves your credit score but eliminates you from being eligible for possible debt relief via settlement.
Stop making payments and become delinquent so you become eligible for a possible settlement, but then your credit score gets damaged.
Unfortunately you can't have your cake and eat it, too. You're going to have to decide which is more important to you, obtaining debt relief or preserving your credit score. Yes, your credit score will rebound within a few short years, but while a reduced credit score isn't the end of the world, some people just don't want to have a low credit score, even for a short period of time. Only you can decide what's more important. Obviously, if you're losing sleep at night, you may want to re-think the importance of your credit rating.
Also, like I told my friend, I am not suggesting you stop making your minimum monthly payments just so you're eligible for possible debt relief. All I'm doing is explaining the policies of the credit card companies in term of settlement. Whatever actions you take are totally up to you. If you're having difficulty making your payments, this decision shouldn't be too hard to make.
Lie #2: Debt Settlement Companies Have Pre-Existing Settlement Agreements With Credit Card Companies.
Again, 100% false. Debt settlement companies do not have settlement offers "pre-arranged" with credit card companies and collection agencies.
Credit card companies are not going to forgive 50% or more of the balance that you owe, then let you take your sweet old time and pay off the settlement amount over the next 5 years, for example.
In order to reach a settlement for less than full balance, it's going to involve negotiations that usually go on for several months or more, and you're going to need funds to be able to offer a lump sum settlement or a short term installment agreement. That's the key. You offer a lump sum cash settlement (or short term arrangement) to immediately settle the account in lieu of them wasting more time and money pursuing you for the outstanding balance.
As you can probably expect, there's no guarantee of any specific outcome, and it takes a little courage to go through with the debt settlement process. I can only tell you honestly that our settlement success rate is very high, and we will walk you through each step of the way.
However, certain debt settlement companies don't fully present all the facts because I believe they feel it would scare away too many potential clients. Instead, they paint the rosy picture that if you sign up with them it'll be smooth sailing because everything is pre-arranged with no hassles, no stress and no worries. While we do have many excellent contacts within the collection industry, we also run into the occasional "fight" to get what we believe is a satisfactory settlement.
It's totally true that settlements for $0.30-0.50 on the dollar can usually be achieved if you know what you're doing. But it's definitely going to take some time, skill and knowledge to accomplish this … and it's definitely going to require more than making a few phone calls.
Lie #3: You Won't Receive Any Collection Calls Or Collection Letters During The Debt Settlement Process.
This is totally untrue. The fact is you will receive collection calls and letters during the debt settlement process. Guaranteed. This is especially true if you go the "do-it-yourself" route.
When I explained this to my friend he was shocked. The debt settlement company he spoke with didn't disclose this at all. We certainly do what we can on our end to reduce or eliminate phone calls that creditors might make to you, but sometimes you may still get the occasional phone call or letter.
Remember, just because you want to attempt settlement for less than full balance on your outstanding credit card debt, that doesn't prohibit them from contacting you about your past due accounts. They're owed money and they're not going away quietly.
Like I tell all my clients, if you're seeking thousands (or tens of thousands) of dollars in credit card debt relief without filing bankruptcy, there's going to be a little bit of "unpleasantness". There's no getting around that. Do we make it easier than would be typical? You bet. But, debt settlement is not a pain-free process, and I always remind prospective clients of this fact.
If you choose to do debt settlement on your own, however, and know your rights and you have a strategy in place, you can keep the unpleasantness to a minimum.
We actually published a report titled, "How To Deal With Debt Collectors" that outlines our tried and tested methods for dealing with debt collectors as you go through the debt settlement process. You can download it for free here.
Lie #4: You Won't Be Sued.
Sorry, can't guarantee this either.
As explained above, if you want to be eligible for a settlement, credit card companies require that your account be delinquent. However, this also means that credit card companies reserve the right to pursue you for the outstanding balance, and one of their options is litigation.
If you handle things correctly, though, you can drastically reduce the likelihood of getting sued. Statistically, our clients get sued less than 2% of the time. So lawsuits do happen on rare occasion.
Fortunately, even if you are in that unlucky 2%, you can usually work out a payment plan and get the lawsuit dismissed. That's the backup plan that's almost always available.
Kind of like having a medical procedure done. The doctor will advise you that the procedure is routine and works nearly every single time, but on rare occasions complications can arise. Same thing with the debt settlement process.
Lie #5: You Don't Need A Reason For Settlement.
This one kind of caught my friend by surprise.
I explained that sooner or later in the debt settlement negotiations you're going to have to disclose your "hardship" or reason for settlement. Nearly all credit card companies require a legitimate reason as to why you are unable to pay as originally agreed and why you are requesting that they forgive a portion that you owe.
Commonly accepted reasons for hardship are divorce, loss of job, health problems, natural disaster, reduced income, or you simply got in over your head.
"I don't feel like paying" or "The interest rate is too high" are not considered valid reasons for settling an outstanding credit card debt. Of course, if the interest is too high, thus resulting in higher payments than you expected or can handle, this would be considered a legitimate hardship.
My friend said the debt settlement company he spoke with did not disclose this to him. The reason why he responded to the radio ad from the debt settlement company was because it gave the impression (to him) that they offered a simple way to easily get rid of lingering credit card debt, with little or no information required.
He wasn't made aware that most people seeking debt settlement do indeed find themselves in a difficult financial situation. If you're lying awake at night, trying to figure out how to pay your bills, or borrowing from one creditor to pay another, I'd say there's a good chance you have a legitimate hardship.
Lie #6: Credit Card Companies And Collection Agencies Don't Have Access To Your Credit Report.
False. They totally have the legal right to pull your credit report, and information they find on your credit report could hamper settlement negotiations.
For example, when they view my friend's credit report they'll see he leases a nice car. They'll also see the amount of his mortgage payment and realize he lives in a nice house in a nice neighborhood. Since the credit report reveals his home address, they could even go to Google Maps to get a street view of his house and confirm he's not living in a shack with a dirt floor.
When it comes time to negotiate a settlement, some creditors are going to use all this information as ammunition.
They'll say to us, "We pulled your client's credit report and it doesn't look like he's doing that bad. Looks like he drives a nice car and lives in a pretty nice house. Why should we forgive 50-70% of the amount that he owes us? Maybe he should drive a less expensive car or downsize to a more affordable home." Fortunately, we always have an answer ready for these questions, but it takes knowledge and understanding of the settlement process.
They can use this information against you and really play hardball. Unfortunately it's perfectly legal for creditors to pull a copy of your credit report.
Lie #7: Debt Settlement Companies Can Guarantee A Specific Amount Of Debt Reduction.
This is perhaps the one that is most prevalent.
We all want certainty in our lives. But unfortunately no one can guarantee you any specific outcome when it comes to settling your credit card debt.
Yes, it's true that credit card debt can sometimes be settled for as low as $0.20-0.25 on the dollar. But you'll also run into really stubborn creditors that won't settle for less than $0.55-0.60 on the dollar.
Our experience spanning more than a decade is that most credit card accounts, if managed correctly, can be settled between $0.30-0.50 on the dollar. If you want to see some actual settlements we've negotiated please click here
If someone guarantees you any specific amount of debt relief, run for the hills. Past performance does not guarantee any specific outcome.
My Recommendation To My Friend
At the end of our phone conversation, my doctor friend thanked me profusely for giving him a "behind the scenes" look at the credit card debt settlement process.
Based upon the information he shared with me, here's why I recommended that he not proceed with the debt settlement process:
His overall credit card debt total is about $20,000 and he currently has a credit score of about 750 (which is pretty good). Realistically, I estimated that he would receive about $10,000-12,000 in debt relief if everything went according to schedule. However, his credit score would be damaged during the process and he would have to endure collection calls and letters from aggressive debt collectors for 3-6 months or more. In my opinion, the risk/reward ratio did not warrant him proceeding with the debt settlement process, and I recommended that he just continue making the monthly payments.
My friend agreed 100% once he had all the facts to make an informed decision.
All things being equal, if my friend's credit card debt total was $50,000-60,000, for example, and he had a legitimate hardship, I might have recommended that he proceed with the debt settlement process.
But sometimes, not taking action is actually the recommended course of action.