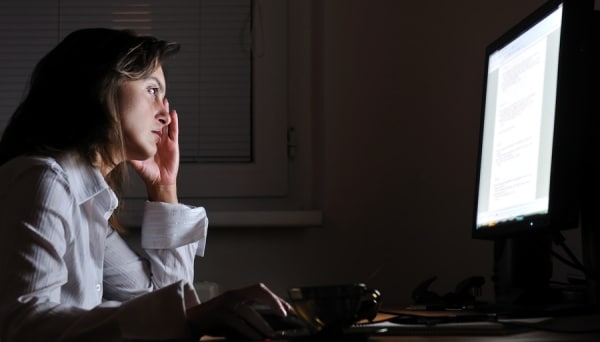 The credit card companies constantly encourage you to make your monthly payments electronically. However, I believe you should do things the good 'ol fashioned way. Write out a check, put it in an envelope, stick on a stamp, then drop it in the mail. Here's why.
Paying manually with a paper check forces you to slow everything down and pay closer attention to your credit card spending. If forces you to hold your paper monthly statement (that arrived via postal mail) in your hands, and go through every item one by one — both to reflect on your spending habits as well as scan for fraudulent charges. It makes it more real when your tactile senses are involved and you have an actual "thing" in your hands. When you do everything digitally, it's like you're playing with Monopoly money and it doesn't seem as real.
A couple months ago I posted a book review for, "How To Crush Credit Card Debt (Secrets From An Ex-Banker)". The author of the book previously worked for a major credit card company for years and he revealed that if you use plastic to pay for things, you will end up spending 30% to 100% more than if you paid with cash. The credit card companies know that when people use "digital money" they don't pay as close attention. Good for them, not good for you.
Certainly if you accidentally missed a payment and there's not going to be enough time for the Postal Service to deliver your payment by the due date, then fine, make a one-time electronic payment if you have to. Just make sure it's the exception rather than the norm.
Monthly Statements Emailed
Look, I love technology and have every electronic gadget you could probably imagine. But I don't want my statements sent to me via email. If you have an Inbox as full as mine, it's way too easy for a monthly statement to get overlooked or accidentally deleted. I'm all about conservation and saving the environment, but when it comes to my finances I want to see my finances on paper.
I also want to have a physical paper trail of my monthly credit card statements as well as seeing my payments in my check register. This is harder to do when everything is digital.
Monthly Auto Pay
Another trap to avoid is getting suckered into automatic bill pay where you authorize your credit card company to just help themselves to your checking account as a matter of "convenience". There are 2 options: (a) just make the minimum monthly payment, or (b) pay your balance in full.
If you authorize your credit card company to just deduct the minimum monthly payment, you will pay WAY more interest (hundreds or thousands of dollars) than if you were more aggressive at paying down the balance sooner. Minimum monthly payments are a bad idea unless you don't have a choice due to poor cash flow.
At the other end of the spectrum, automatically paying the balance in full could be a disaster if your account was hit with a bunch of fraudulent charges or someone at your dentist's office accidentally added an extra zero, charging you $3,250 instead of $325. This is why you can't get too complacent and just trust that everything is accurate. Fraud and mistakes happen. Better to catch these before you authorize payment.
Save Someone's Job
If for no other reason, I believe you should pay your bills manually with a paper check via the U.S. Postal Service to force the credit card companies to keep people on staff to process payments. Why do you want to help the credit card companies eliminate someone's job? Electronic pay is good for the credit card company, but not for the person that is no longer getting a paycheck. Someday that could be you.