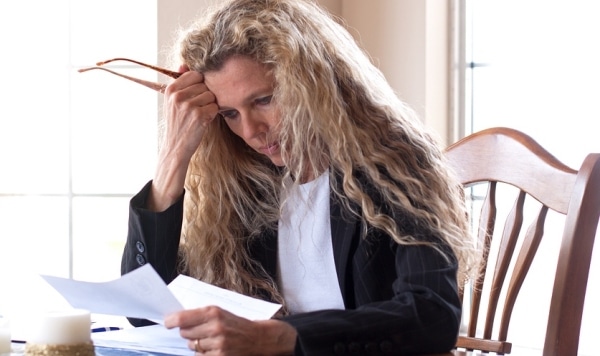 It's a sickening feeling the moment it happens, especially if it's never happened to you before.
You sit down to pay your bills and there's no longer enough money to pay everybody that needs to be paid.
This isn't you. This isn't how you operate. This isn't how you were raised. If you owe someone money you pay them, right?
Unfortunately, life happens. A messy divorce, job loss, natural disaster, unexpected medical expenses, the list goes on. Any one of these can throw you into a financial tailspin making it impossible to keep up with payments to your creditors.
Thinking about debt settlement? Get this guide first
At first, it's a bit surreal. This can't be happening. Financial problems are only supposed to happen to other people. But this time it *is* you. It's not a dream, it's real.
Now what?
Here's What To Do First
Take a breath. Breathe. Don't panic. Remain calm.
No need to do anything rash. You will get through this one way or another.
As soon as possible you need to begin exploring your options and come up with an effective gameplan to deal with your financial predicament. The sooner, the better. Not only for your own peace of mind, but also because things will begin heating up very quickly when creditors aren't getting paid.
If excessive credit card debt is your main issue, I encourage you to download our free guide, "The 5 Solutions For Excessive Credit Card Debt". This guide will save you hours and hours of research looking for the best solution to your current financial situation. I've worked in this industry for over a decade, talked with thousands of people in all stages of financial distress and I guarantee all roads eventually lead back to one of these 5 solutions.
Process Of Elimination
As you gather data, do your best to stay level-headed and take a pragmatic approach. Begin by trying to rule out which options you know are not feasible for you. It's much easier to pick from 2-3 options rather than trying having 5 options to choose from.
Here's a big tip: Swallow your pride and ask for help. There's nothing to be ashamed of. Dealing with a personal financial crisis is not something you studied in school and there's a good chance you've never had to deal with this before. It can be very scary and intimidating. Please understand that there are professionals the handle these types of problems every day and can save you from making critical mistakes or going down the wrong path.
For example, if you're considering bankruptcy as a possible solution, make an appointment with a bankruptcy attorney to get his/her recommendations. Better yet, make appointments with 2 attorneys to get a second opinion and see if their information is consistent.
If you'd like to explore negotiating voluntary settlements with your creditors, request a consultation with us since that is our area of expertise. Within a matter of minutes we can let you know if you qualify. If we can help you, we'll let you know. If we cannot help you, we'll explain why, then you can cross this option off your list and pursue other possible solutions.
The Biggest Mistake People Make
A personal financial crisis is a painful thing to deal with, and over the years I've observed that many people are (at least initially) in denial of their situation.
They keep thinking "things will get better", and they keep kicking the can down the road because it's easier to avoid a difficult problem than to tackle it head on. They fantasize about winning the lottery or receiving an unexpected inheritance and everything will be fine again.
But this is where you need to be honest with yourself. If you're having a personal financial crisis, accept it. It happened. It doesn't define you as a person. What's important is what you're going to do about it.
And make no mistake, you are going to have to do something. Except in rare situations, your financial problems are not going to magically disappear on their own.
The moment you decide on how you're going to deal with this problem you'll feel a huge sense of relief because you've done your homework and you have a plan. You won't have to be a sitting duck waiting to be confronted by angry creditors.
You'll be in control of your situation, not them.