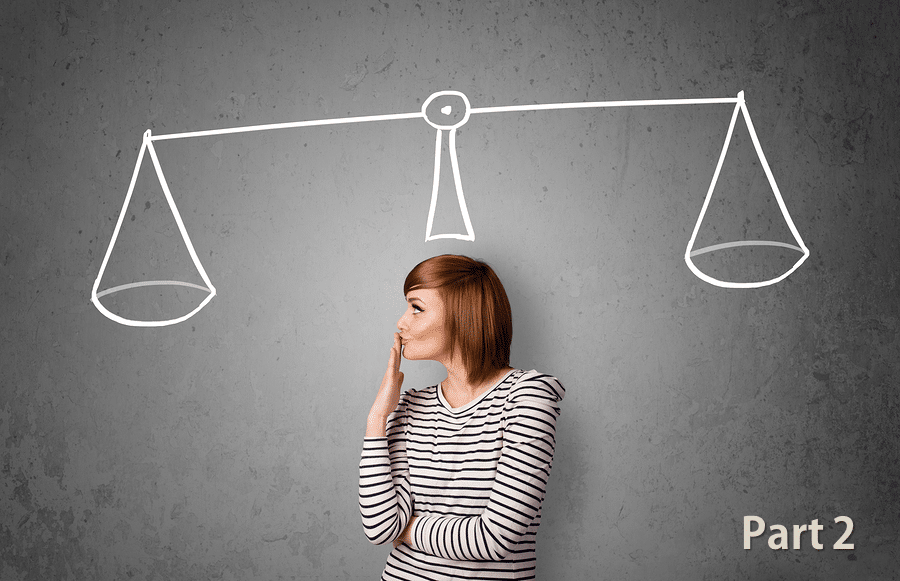 Here in part 2 of "How To Decide If Credit Card Debt Settlement Is Right For You" we cover 3 drawbacks to the the debt settlement process. If you missed part 1, you can read that here
Drawback # 1: Collection Calls
You are going to receive collection calls from creditors. There's no way of getting around this.
It's one of the by-products of attempting to settle your credit card debts for less than full balance.
Creditors are legally entitled to contact you about past due balances.
Some companies claim that if you hire them they'll be able to put a stop to collection calls from creditors. Unfortunately those days are long gone. The last time I remember any creditors voluntarily stopping collection calls was around 2002 or thereabouts.
If you're seeking thousands (or tens of thousands) of dollars in debt relief without filing bankruptcy, you are going to have to put up with collection calls for a few months. It's just part of the process.
While we're on this topic let me comment on the infamous "cease & desist" letter — the magical letter that will supposedly solve all problems with debt collectors.
I can sum it up in 3 words: Very. Bad. Idea.
Anyone that's work in the debt settlement industry for say, about a week, would know that you should not use a cease & desist letter. Credit card company laugh at cease and desist letters. With certain credit card companies, a cease and desist letter is a *trigger* to fast-track your account to their litigation department.
So unless you want to increase the odds of getting sued, *do not* use a cease & desist letter.
Also, if your ultimate goal is to negotiate a settlement for less than full balance, why would you want to cut off all lines of communication?
Answer: You wouldn't!
If you're seeking debt relief through negotiated settlements, just accept the fact that you're going to have to deal with some calls from debt collectors. It's not the end of the world and eventually you'll get through it.
In fact, we have a free download outlining steps you can take to keep debt collectors at bay. Here's the link
Drawback # 2: Possible Litigation
You could get sued. This is a possibility.
What surprises most people, though, is the statistical likelihood of getting sued over a credit card debt is minimal.
Historically, with the clients we've worked with the litigation rate is *less than 2%*. For the past few years the litigation rate has been less than 1%.
So do some people get sued? Yes, absolutely.
But the reality is the vast majority of people with past due credit card debt do not get sued.
Some debt collectors would like you to believe that everyone is going to get sued because that's one of their more effective tools for coercing people into paying.
But remember, lawsuits take time and money. And it's just not economically feasible for credit card companies to sue everyone. That's why they do settlements for less than full balance.
Under the right circumstances, it's better for the credit card company to cut their losses and settle rather than waste a bunch of time and money suing someone they might never collect from.
If you're trying to settle your credit card debt, it's important to understand that they possibility of getting sued does exist. But it's equally important to keep the risks in proper perspective.
It's kind of like flying on an airplane. Do planes crash from time to time? They do. Every time we get on a plane we do so with that understanding. But we still fly anyway because we know the risks are minimal and it beats the alternative of driving or taking a train.
Drawback # 3: Damage To Credit Report
Your credit report will be adversely affected.
This is a big issue for a lot of people but there's also a lot of misunderstanding about this topic. So let's clear things up.
The bottom line is this … you cannot settle your debts for less than full balance they shortly thereafter expect to have good credit. That's Fantasy-Land. The credit scoring system does not work like that.
Your credit report is going to be negatively impacted by going through the debt settlement process. Any reasonable person understands and accepts this.
It's a trade-off.
The critical question to consider is this, "If you could obtain substantial debt relief (i.e. thousands or tens of thousands of dollars), are you prepared to have less-than-perfect credit for a few years?"
If the answer is "yes", you're looking at things honestly and objectively. If the answer is "no", then you should not proceed with the debt settlement process.
To maintain a good credit score you're going to have to pay your creditors in-full as originally agreed. Anything less than that is going to result in less-than-perfect credit. Period.
There's really no other way to say it. It's that cut and dried.
I am fully aware there are sites on the Internet that claim you can "negotiate" how a settlement will appear on your credit report. However, as someone that has actually worked in this industry for over a decade, I am here to report that things do not work like that.
It's hard enough to persuade a creditor to accept less than full balance, and credit card companies are not going to "cut a deal" with you and manipulate your credit report in return for payment.
They can't.
Credit card companies are legally obligated to report the truth, pursuant to the Fair Credit Reporting Act (FCRA). So if you do a settlement, the truth is you settled your account for less than full balance and that's what will show up on your credit report.
Here's a little known fact about less-than-perfect credit …
You can live just fine with less-than-perfect credit. You're not going to be a social outcast and you will be able to function in society just fine. The whole illusion that you cannot live without good credit can be hard to break free from because we're constantly bombarded by advertisements and commercials that might or might not have your best interests at heart.
In summary, there's a trade-off. If you are seeking voluntary debt relief by negotiating settlements for less than full balance then you're going to have to accept that your credit will be adversely affected.