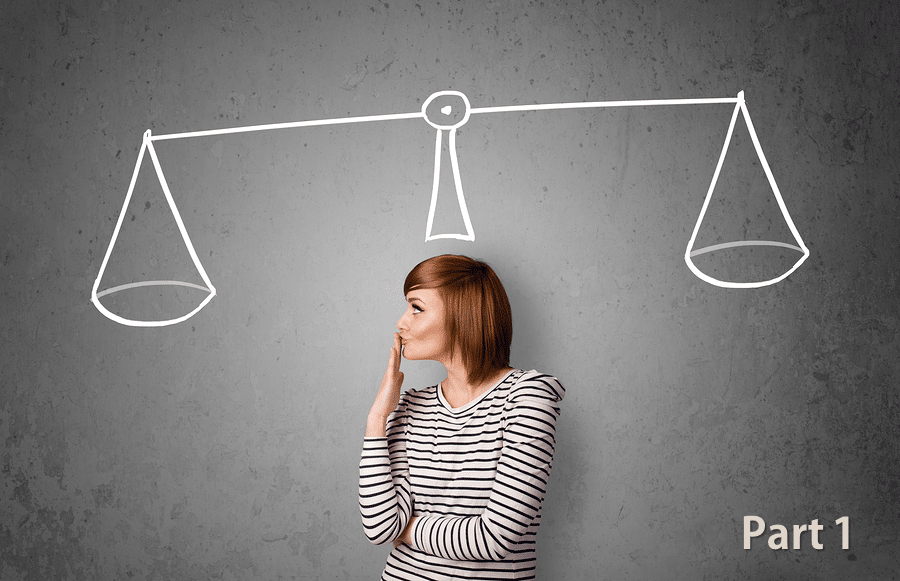 For some people, attempting settlements on your outstanding credit card debt is a great solution.
For others it is not.
If you've done any amount of research on this topic I guarantee you've come across confusing and contradictory information.
I've been doing this type of work for over a decade doing settlements with all the major credit card companies including Chase, Citibank, Bank Of America, American Express, etc.
I've dealt with hundreds of collection agencies and attorneys so I have a pretty good idea of how this process works and who's a good candidate for the debt settlement process and who is not a good candidate.
So let me walk you through the screening process we use here at Donaldson Williams. My goal is simply to provide you with good, solid, reliable information so you can decide for yourself whether or not debt settlement is the right option for you.
3 Main Criteria
If you want to attempt settlements with your creditors there are 3 main criteria you must consider. If you do not meet one or more of these criteria you should view that as a major caution flag.
Criteria # 1: Legitimate Financial Hardship
No bank or credit card company is going to write off thousands or tens of thousands of dollars for no good reason.
Nor should they.
I think most people would agree that if you have the ability to pay then you should honor your financial obligations. Period.
However, if you can honestly say that you've done your best pay as originally intended but you're still coming up short financially, then it's perfectly ok to approach your creditors about negotiating settlements for less than full balance.
Handled appropriately, a settlement can be the best thing for you as well as your credit card company.
So what's constitutes a legitimate financial hardship? Here are a few examples:
A messy and expensive divorce where you received an unfavorable ruling from the judge and/or got hit with substantial alimony or child support. To make matters worse, you still owe a bunch of legal fees to your own attorney.
You lost your job because your company downsized and your job was eliminated. Maybe your job was outsourced overseas. Maybe your company went bankrupt. Whatever the case, you're now without a job.
You're self-employed and you have an unexpected heart attack and you need emergency quad-bypass surgery. (This really happened to one of my former clients.) So you have surgery but you can't really do much for the next 6 months while you're recuperating. In the meantime, your business goes to pot and your cash flow is a fraction of what it was previously.
Let me give you 2 examples of what are not legitimate financial hardships:
Let's say things are a little tight financially. You can squeak out the monthly payments but you're just mad at your credit card company because you feel they're charging too much interest or you got hit with some late fees because you didn't send in last month's payment on time. So now you don't feel like paying because all of a sudden you've decided your credit card company has policies and procedures you don't agree with. Yes, I'll agree with you that certain credit card companies have policies that are "questionable". But if you're not disputing any of the charges and you have the ability to pay, then as much as you might not want to hear it, you do have a legal responsibility to honor your outstanding debts.
A death in the family. Yes, the death of a family member is obviously traumatic, but in most cases it's not going to be the cause of having financial difficulties.
The reason why it's important you really did suffer a legitimate hardship is because ultimately you're going to have to explain everything to the credit card company as to the reason(s) why you're asking them to forgive a portion of the debt that you owe.
And good luck trying to explain why you needed 9 plasma TVs, one for every room in your house, including bathrooms. That's going to be a tough sell.
Now you know what constitutes a legitimate financial hardship and why it's an important component of the debt settlement process. Because if you're seeking debt relief, sooner or later you're going to have to explain what happened.
Criteria # 2: Must Have Sufficient Funds To Work With
You can be the nicest, sweetest, most well-intentioned person in the world … but if you have little or no money to work with there's not a whole lot that can be done.
That's just the cold, hard reality of the situation.
So how much is it going to take to settle your credit card debt?
Obviously it's impossible to say to the exact dollar but I can give you a pretty good estimate that will get you in the ballpark.
The rule of thumb is that if you know what you're doing and you manage your situation properly, in most cases you should be able to settle your debts for $0.50-$0.60 on the dollar (or less).
That means if you have $100k of credit card debt, you should be able to get it settled for $50-60k or less. If you have $40k of credit card debt, you're probably looking at $20-24k or less to get it settled.
The final numbers could be slightly higher or lower. All I'm trying to do is give you a good conservative estimate for what it usually takes to get the job done.
The next logical question is, "Where do people actually get the money for settlement purposes?"
I know secretly we all wish we could just win the lottery. But I think you would agree the statistical likelihood of winning the lottery is not real good.
So where do people come up with the money for settlement purposes?
One of the most common ways is what I call "love money". From people that love you. Family or friends that want to help you out.
It's not like you go to them and say, "Hey, will you bail me out?"
Instead, love money usually comes in the form of a personal loan. Then after your debts are settled you make arrangements privately with that friend or family member to pay them back.
If you're lucky enough to have a rich Uncle Louie that'll just give you the money and you don't have to pay him back … well, God bless Uncle Louie.
Either way, whether it's a gift or a loan, love money is one of the most common sources of funds for settlement purposes.
Another common way to gather settlement funds is with a home equity loan, home equity line of credit or a cash-out refinance.
Obviously with the economy being so crappy the past few years, most peoples' homes have gone down in value so there's not as much equity as in previous years. Banks have also tightened their lending guidelines. But in certain cases it is still possible to get a loan against your home.
Another common method is to liquidate or take out a loan against a retirement account.
Yes, you might have to pay taxes or penalties for early withdrawal of funds from a retirement account. But you might conclude that the amount of debt relief that you could obtain would far offset any taxes or penalties that you would incur.
Normally it's a good idea to avoid tapping into a retirement account if at all possible, because a retirement account is intended for … retirement.
But if you're strapped for cash and you desperately want to wipe out your excessive credit card debt, this might be a sacrifice you're willing to make.
Another option would be to sell something. A car, a boat, a Harley-Davidson, a piece of property. If possible, maybe you sell your existing home and downsize to a less expensive home (or rent) to free up some cash.
Another option would be to simply accumulate money month after month from your paycheck, because not everyone has the luxury of a family member that can loan or gift them a lump sum of money for settlement purposes. And not everyone has stuff that they can sell. So this might be your only viable option.
The bottom line is this: If you want it bad enough, you can usually find a way to come up with the money. Not always, but usually.
Criteria # 3: Proper Timeframe
How long should the debt settlement process take?
Not a day longer than is absolutely necessary. You want to get this process done and over with as quickly as possible.
Here's why:
Interest and late fees will continue to accumulate. Just because you want to attempt settlement for less than full balance, that unfortunately doesn't obligate the credit card companies to freeze your outstanding balances. The meter continues to run, so to speak. And if the debt settlement process drags out to 18-24 months and beyond, you do the math and you'll quickly see that the resulting balances can become pretty substantial. Please understand, I'm not defending the credit card companies about them continuing to add interest and late fees. I'm merely stating a mathematical and contractual fact that your balances will continue to grow until your account is resolved. So you have to be aware of this.
Minimize the chance of getting sued. Certain creditors are more impatient these days than they used to be, and they're no longer waiting around 2, 3 or 4 years for you to resolve an outstanding credit card debt.
I realize it might take you 6-12 months, maybe even 18 months, to gather the necessary funds for settlement purposes. And that's fine.
All I'm saying is that you want to try and get through the debt settlement process as quickly as possible.
Not only to keep the interest and late fees manageable, but also to keep the risk of litigation to a minimum.
Is there a maximum timeframe for the debt settlement process?
There's nothing set in stone. But I would strongly recommend a timeframe of *12 months or less*, if possible. The sooner, the better. 18 months tops.
If you can complete the debt settlement process in 12 months or less *and* meet criteria #1 and # 2 above, then there is a very high probability of success.
But if you know right now that you are not going to be able to pull together the necessary funds for settlement purposes within 12 months or less (18 months tops), then it is my opinion that you should *not* proceed with the debt settlement process. And instead, bankruptcy or some other option might be the better way to go.
Other respected professionals in this industry agree with me on this timeframe.