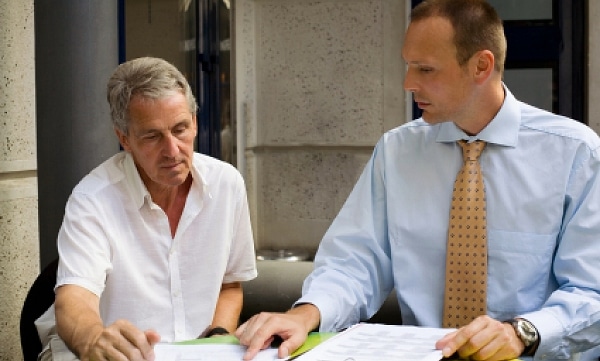 Thinking about debt settlement? Get this guide first
If you've decided that the best way to resolve your excessive credit card debt burden is by approaching your creditors about doing voluntary lump sum settlements for less than full balance (rather than you filing bankruptcy), the next decision you'll need to make is …
Should you attempt to go it alone and do it yourself or hire a debt settlement professional?
Obviously if you do the work yourself you'll save the money that you'd have to pay someone to negotiate on your behalf … and I'm all about saving money. But trying to do this work yourself could end up costing you in the long run. Here's why:
If you're going to try and negotiate your own settlements, that assumes you're a good negotiator. This is where you have to be honest with yourself because it takes a certain type of personality and temperament to be a good negotiator. I've seen Ph.D's and successful business owners poop their pants when confronted with debt collectors. And make no mistake, debt collectors can be vicious bulldogs. It's how they make they're living. So you have to be up to the task.
Debt settlement professionals have access to "scouting reports" on all the major credit card companies and collection agencies. Each financial institution and agency has their own unique settlement procedures and nuances. It's not a one-size-fits-all thing. Unfortunately there's no place on the Internet you can just download this info. You're only going to have this data by working in the industry day in and day out.
Scouting reports let you know what's possible with each creditor. For example, with some creditors, $0.50 on the dollar is the best you're ever going to get and you should take the deal before they decide to sue you. With other creditors, you might be able to go as low as $0.25-$0.30 on the dollar if you persist and play your cards right.
Timing is everything with obtaining favorable settlements. If you present an offer too early, you won't get a good settlement. If you wait to long, you'll miss an opportunity or possibly get sued. Again, if you don't work in the industry you're never going to know this information without a scouting report.
Sometimes it's not what you know but who you know. For example, an experienced debt settlement professional will know representatives at credit card companies and collection agencies that will do deals strictly because you've worked with them before. If you're trying to negotiate settlements on your own, you won't have access to these higher level contacts that can give you what you want. You'll usually be forced to deal with entry level gatekeepers whose job is to mainly to thwart your efforts.
Having a debt professional work on your behalf completely changes the communication dynamic. Your representative could say the the exact same thing as you, verbatim, but their words will carry more weight because it's "not you" that's talking. Why do you think attorneys always say, "He who represents himself has a fool for a client." Having someone speak on your behalf neutralizes your opponents' efforts to get inside your head to try and manipulate you. Psychological tactics won't work against your representative because they are "removed" from your situation.
When it comes time to do a settlement, you must have the proper paperwork in place before funds are released. Otherwise, without the proper paperwork, you run the risk of being liable for the remaining balance at a later date. But if you have the correct paperwork in place, once you release the funds to settle your account, the matter is final and no further balance is owed. A competent debt settlement professional will review your paperwork for accuracy and completeness.
Last but not least, credit card settlement negotiations can be stressful and intimidating. But when you hire a debt professional, you just sit back and let them do the work. In addition, a lot of people don't realize that once a collection agency is notified that you are being represented by a 3rd-party, they can no longer contact you. It's the law. All communication must be directed to your representative.
So yes, you can attempt to settle outstanding credit card debt on your own. But these are some of the reasons why you might want to consider retaining a debt settlement professional. Even though you'll have to pay a fee, many times the results a debt settlement professional can achieve for you will be much better than you could've achieved on your own.
It's kind of like hiring a real estate agent to sell your home. Do you have to hire a real estate agent? No. You could try to do it yourself. But if you don't know what to do, you don't have the time or you just don't want the hassle it probably makes sense to hire a competent professional to assist you.