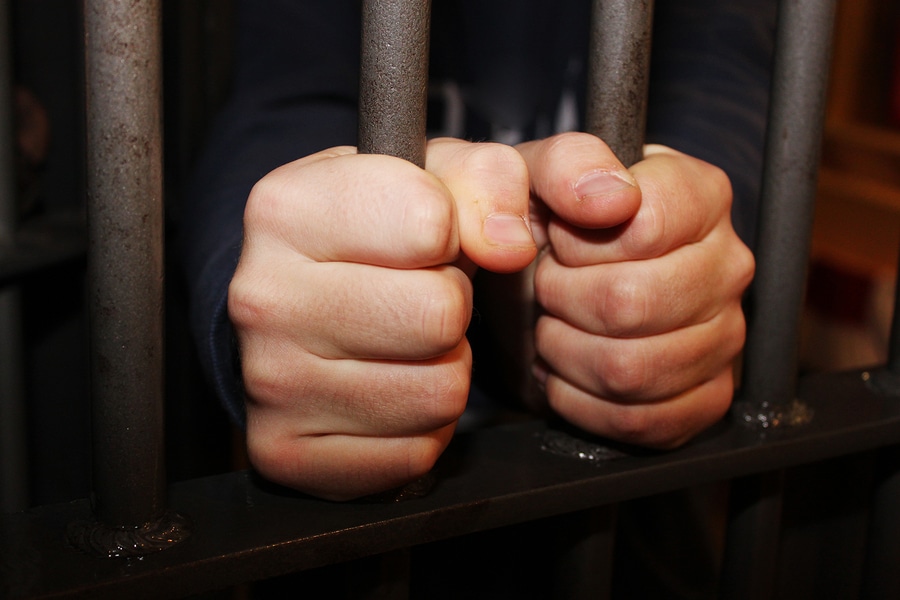 Yes, you really can.
But it's not your actual unpaid debt that lands you in jail, it's your failure to comply with the legal process that leads to your incarceration — a small but very important distinction.
At one time debtor's prisons used to be legal in the United States and they really could jail you for past due debt obligations. But in 1833, the U.S. abolished debtor's prisons by enacting a federal law making them illegal.
That means for over 180 years now, it has not been a crime in the United States for having unpaid debt.
So if debtor's prisons are illegal, then …
Why Are People Being Locked Up For Past Due Debt?
Simple. Legal technicalities. While our office only sees approximately 2% of our clients' accounts go to litigation, and none of our clients have ever faced jail time, there have been certain situations where people have gone to jail. Remember, you can't go to jail because of unpaid debt, but just like ignoring a traffic ticket, if you ignore a summons, you could face the same results as are listed below.
Joy Uhlmeyer was arrested while driving home after an Easter visit with her elderly mother. She was pulled over, handcuffed and thrown in jail. The reason for her arrest was "missing a Court hearing over an unpaid credit card debt."

Ms. Uhlmeyer acknowledges that she had an unpaid credit card debt as a result of a messy divorce several years prior, but she had no idea a warrant was issued for her arrest.

Robin Sanders was driving home when she was pulled over for having a loud muffler. Instead of receiving a citation for a loud muffler she was taken straight to jail.

Ms. Sanders had an outstanding arrest warrant (unknown to her) for failure to appear in Court for a $730 medical bill. Apparently a collection agency filed a lawsuit against her, but she claims she never received any notice of a lawsuit.

Ms.Sanders spent 4 days in jail waiting for her father to scrape together $500 for her bail.
These are just two of many examples where past due debt obligations resulted in "surprise arrests" and jail time.
It wasn't their past due debt that landed them in jail. It was their failure to comply with Court order or appear at a Court hearing that lead to their arrest. Being sued for unpaid debt doesn't occur frequently, but it can occur.
Debt Collectors Take Advantage Of Unsuspecting Consumers
Although creditors and debt collectors are required to follow the law, many times they will "stretch the truth" and give the impression – aided by stories in the media like the ones above – that you can immediately be jailed (without due process) for past due debt. Don't fall for this; it's simply not true.
Unfortunately some debt collectors will use any underhanded tactic to frighten a debtor and scare them into paying. They "conveniently" leave out important procedure details that could lead to imprisonment, knowing full well the average person does not understand the legal process or their legal rights.
Are these debt collection tactics moral and ethical? Definitely not. Are they illegal? Technically, yes, but the law is hard to enforce and many debt collectors push the limit hoping they won't get caught.
But consumers are pushing back and gradually exposing debt collection abuses.
For the past several years the largest number of complaints to the Federal Trade Commission have been against debt collectors.
In addition, some lawmakers, judges and regulators have taken action in an attempt to curb the exploitation of Court system by certain overly aggressive debt collectors.
To repeat, debtor's prisons were abolished in 1833 and it is not a crime to have past due debt. Yes, creditors reserve the right to take legal action against you for unpaid debt, but they must follow the law and numerous well-defined steps must be taken before you could ever be jailed in connection with a past due debt.
How To Protect Yourself And Stay Out Of Jail
1. Never ignore a Court order.
Laws vary from one state to another and some states treat debtors more harshly than others. It is entirely possible to end up in jail for failing to comply with a Court order, or failing to show up in Court in connection with your debt.
If you receive a notice from the Court, whether it's delivered via the mail or a process server, read it immediately. Do not set it down and "get to it later". Most Court notices have a deadline, and if you don't respond by that deadline action can be taken against you.
Whether or not you recognize the name(s) on the Court document, it doesn't matter. If your name is on that document you need to respond, otherwise action can be taken against you.
Even if you do recognize the name(s) on the Court document, but you don't feel you owe the debt, you still need to respond. The way the Court system works, you will lose by default if you don't respond, even if you're totally innocent.
When in doubt check with an attorney. Yes, it costs a few dollars to consult with a competant attorney, but it will be money well spent. The legal process can be complicated and confusing. Don't try and figure this out on your own just to save money. Invest a bit of money in good legal advice.
2. Address the underlying problem.
Perhaps the larger issue here is the problem debt hanging over your head. It's not going magically disappear on it's own and creditors are usually not going to go away either.
It's painful to address a debt problem, but it's much better for you to be in charge and address it on your terms instead of debt collectors, attorneys and the Court system addressing it for you.
If you're not sure what path to take, I invite you to call our office for a complimentary, no-obligation phone consultation.
The purpose of a consultation is simply to explain your situation to us so we can help you make the best decision to address you debt situation. If we think we can help you, we'll let you know. If we don't think we can help you, we'll do our best to offer other possible solutions and point you in the right direction. Sound like a plan?
Take action before your creditors do. Be proactive and tackle this matter head on. We're here to help.