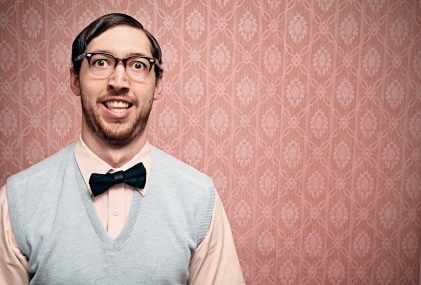 You have excessive credit card debt which you're not proud of.
You've done your research on the Internet and decided that you're going to try and attempt negotiated settlements with your creditors rather than file bankruptcy.
How hard could this be, right?
Well, there's a little more to it than most people realize. To successfully negotiate settlements on your credit card debt, here are the 7 rookie mistakes you must avoid:
1. Threatening Bankruptcy
Some people mistakenly assume creditors must cooperate with you to receive any type of payment. If creditors don't cooperate, you'll just file for bankruptcy and they get nothing.
Sounds good on paper, but it doesn't work too well in real life.
In October 2005 the Bankruptcy Reform Act was enacted making it more difficult for people to qualify for Chapter 7 bankruptcy (total discharge of debt), and instead it pushed people into Chapter 13 (payment plan over several years).
So now it's not as easy to just wipe out your debts with a Chapter 7 bankruptcy filing, and the credit card companies know this. That's why threatening to file for bankruptcy is not the effective negotiating gambit that it used to be. Can you still use this tactic? Yes, but knowing when, how and with whom is crucial.
2. Contacting Creditors Too Soon
It's human nature to want to fix a problem that's staring you in the face.
When you have excessive credit card debt it's all you think about day and night. So it's common to want to just call the credit card companies and "get it over with" and settle your debts even if your accounts are not past due, or just barely past due.
Only problem is that nearly all credit card companies require that your account be at least 3-5 months delinquent before they'll consider a settlement. It's just their policy, and you're wasting your time if you think you can change their mind.
You're just going to need to be patient. It's that simple. I've had clients who have borrowed funds from family members; therefore, the money was readily available to settle their debt. It took a lot of counseling on my end to educate these clients and make them understand that patience is key. Fortunately, patience pays off. Every. Single. Time. Knowing when and with whom to make contact is extremely important to reach the best possible settlement with your creditors.
Don't believe that everything you read on Internet Debt Forums is the best advice you can get. I've seen where some people have been extremely proud of their 50% settlement with a creditor, when I know had they waited just a little longer, and contacted the right department, they could have settled their account for 30% of the balance instead.
3. Trying to "Reason" with Debt Collectors
This mistake is closely linked to the previous one. Credit card companies have a very specific set of policies and procedures that govern the settlement of delinquent accounts. Pleading your case or thinking that your circumstance is special is pointless.
Even if the representative at the credit card company likes you and empathizes with you, their hands are tied and there's not much they can do. There's a huge bureaucracy within the credit card companies. Just accept it.
You'll be far more productive if you understand this and work within the system rather than struggling to swim upstream thinking your case is special. Trust me, they don't care. They've heard it all before.
4. Sending "Cease and Desist" Letters
This is probably the worst thing you can do, for two reasons:
Certain credit card companies send your account straight to their litigation department when they receive a Cease and Desist letter. It's just their policy. So unless you want to increase your likelihood of getting sued don't send a C & D letter.
By it's very definition, a C & D letter asks the credit card company to stop communicating with you. Why would you want that if your goal is to eventually reach a settlement on your account? Answer: You wouldn't! You need to keep the lines of communication open.
The Internet is full of self-proclaimed experts (inexperienced idiots?) encouraging the use of C & D letters as part of your credit card debt settlement strategy. Their logic is that a C & D letter will stop collection calls and letters, which it will do. But at the same time a C & D creates additional problems as described above. Believe me, I previously was a professional contributor on one of these websites, and finally had to simply quit, as I could no longer tolerate the misinformation and inaccuracies others were posting. There's a reason we have an A+ rating with the BBB, and zero customer complaints. We know what we're doing, and avoid any tactics that will damage our clients' chances of good settlement results.
Bottom line, don't use C & D letters. Very bad idea.
5. Equating Negotiating with Haggling
Haggling implies you have the money but just don't want to pay the full amount. Settling credit card debt is not about haggling. This isn't the flea market.
Rather, the issue here is that you are unable to pay.
In the debt collection industry, there are two distinct categories of past due accounts … "can't pays" and "won't pays". Someone who is experiencing a legitimate financial hardship and flat out doesn't have the money is a "can't pay". In contrast, a "won't pay" is someone that probably has the money but refuses to pay for various reasons.
If you want to successfully settle your credit card debt, you need to persuade the debt collector that you are in the "can't pay" category. "Won't pays" are rarely offered settlements.
6. Assuming Status or Level of Education Matters
Everyone has an ego. Some people have bigger egos than others. Sometimes people feel that their social status will help solve their credit card debt problems, just as their social status might have helped them solve other matters.
Unfortunately when you're dealing with credit card problems we're all equal. The credit card companies do not care if you're a doctor, lawyer or whatever. If you owe the money, you owe the money. Period.
So don't bother trying to use your social "status" when trying to negotiating with a debt collector. They don't care. If anything it'll probably work against you. A debt collector will probably have less sympathy for you if you try and influence them with your social status.
Instead, avoid bringing your social status into the conversation altogether, and instead focus on the fact that you owe the money and are unable to pay. Yes, even doctors and lawyers can run into credit card problems. As a matter of fact, many of our former and current clients are doctors and lawyers.
7. Thinking the Settlement Process Must be "All" or "Nothing"
Let's say you have ten different credit card accounts that you want to settle, and let's say you want to get them all settled for .40 cents on the dollar or less. That's a perfectly legitimate goal to shoot for.
However, just know your wish might or might not be granted. It's possible you could run into one or more stubborn creditors during the process.
For example, let's say 8 of your 10 accounts went perfectly according to your plan … you settled them for 50% or less. But then one creditor wouldn't settle for less than $0.70 on the dollar and another would only accept a lenient payment plan.
Is this such a bad outcome? Of course not. You achieved a massive amount of debt relief without having to file bankruptcy, just not the maximum amount you were hoping for. But it still turned out really good for you.
Remember, keep things in their proper perspective and look at the big picture.